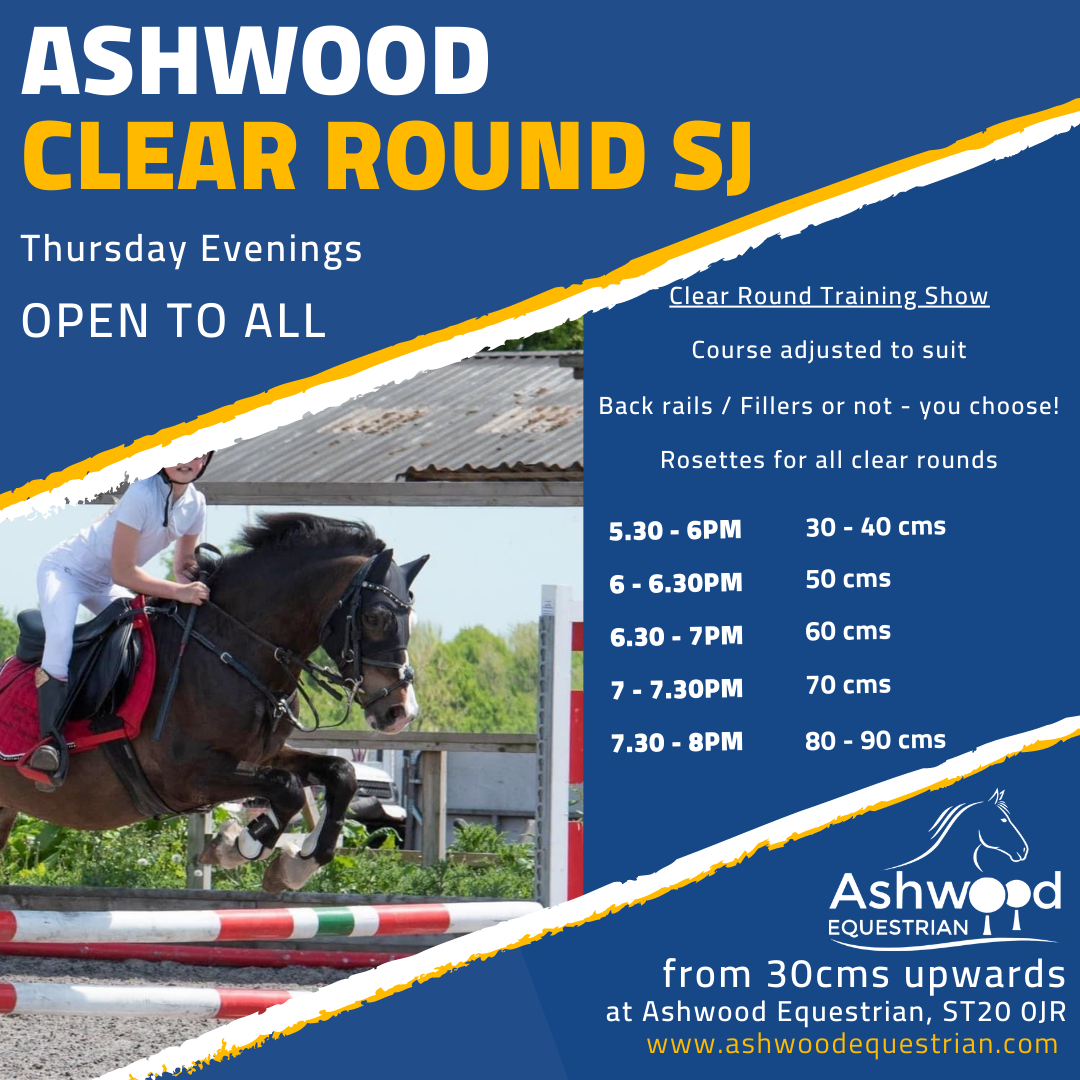 CLEAR ROUND EVENING SHOW JUMPING
Clear Round Thursday Evening Show Jumping.
All entries taken on the night – £12 a round (£3 First Aid fee to be added to first round)
A no pressure training event. Casual dress. Help & advice will be available if needed. A full SJ Course will be set out. Aim to arrive for the height section you wish (see below), then you choose back rails or no back rails, fillers or no fillers, or just a few fillers! Course builders will be on hand to alter the course specially for you!
Hourly Schedule
Approx times for each height section:
5.30pm

-

6pm

30 - 40cms
6.00pm

-

6.30pm

50cms
6.30pm

-

7pm

60cms
7pm

-

7.30pm

70cms
7.30pm

-

8pm

80-90cms